Double the Love, Double the Peace, Double the Fun.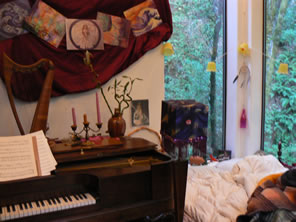 Japa in the Hut
October 7, 2011 12:00am
This is a TEST.
This is only a TEST.
A test of the Valencia remote broadcasting system - to see if we can get it together to bring us live Japa on location.

TEST #1: Japa action on the keys late night from home.

"Serenade" by Sherwin Day

then Robo DJ from the station comes in and takes over.

TEST SUCCESS!